Driving Lessons Yarrabilba Residents Love
Save money and pass your test fast in Yarrabilba with
RAC

School of Motoring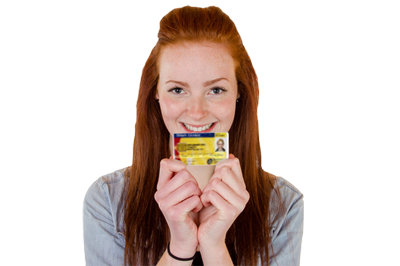 Are you sick of calling on the taxi of Mum and Dad? Do you want to be able to skip the bus or train and save heaps of time by driving to Yarrabilba college or to work? Well pass your driving test and you'll be free of all of these concerns.
Learning to drive is a rite of passage for everyone and it must be treated with the utmost respect. We all see the news reports. Young people dying on our Yarrabilba and South Brisbane roads in accidents that are totally avoidable. It's just tragic and we don't want you to headline in one of those news stories.
So you're on the hunt for the best driving school in Logan City & South Brisbane. You've seen all the lovely websites out there when you do searches like 'Driving Lessons Yarrabilba' or 'Driving Schools in South Brisbane' on Google. The big question is which driving school is right for you?
Let us help you with the decision process
Here are some of the benefits of taking your Yarrabilba driving lessons with RAC School of Motoring
Super Affordablilty
When we ask learner drivers what the most important factor is when choosing a South Brisbane driving school they all say price. Well we want to help so for unemployed fulltime students we are offering that all important first driving lesson in Logan City & South Brisbane for just a measly $40. Low cost high quality driving lessons Logan City & South Brisbane residents love.
Take control of your driving lessons
Being young these days is hectic and tough. Want picking up from school? We can do that. Want dropping off at your Logan City & South Brisbane home? No problem.
Automatic Driving Lessons Logan City & South Brisbane
Whether you want to learn to drive in a manual or automatic car you know you're going to learn in a safe environment at RAC School of Motoring. That's because all our driving instructors conduct lessons in modern dual-controlled driving school vehicles.
Calm Lesson Environments
All our instructors have been hand chosen because of their calm and friendly demeanor. That means no shouting, no yelling and no stress. With our instructors you'll become a safe and competent driver... that's our guarantee.
Fast Track Your Learning
Are you under 25? If that is the case you're going to have to complete 100 supervised hours of driving and log them in your log book. Don't worry though. Book 10 driving lessons with us and it will count as 30 logged hours. You'll have those P's in no time You'll have those P's in no time!
Male and Female Instructors
We have male and female instructors all over Yarrabilba ready to help you learn to drive safely, log those hours fast and pass the driving test first time.
Amazing South Brisbane Gift Ideas
Learning to drive can complete change someones life. And at RAC School of Motoring it only take 60 seconds. Just enter your details and a special message and we'll do the rest.
Pretest Lessons Preparation
Training to pass the driving test is completely different than the process of learning to drive. Passing the driving test in 80% preparation and 20% performance on the day. Test day is like a performance. If you have learned all your lines and know what to expect from the examiner and apply all the safe driving techniques you have learned you will ace the test. And our South Brisbane pretest lessons can show you how.