Driving Lessons Northwood Residents Love
RAC

School of Motoring will help you log those hours fast in Northwood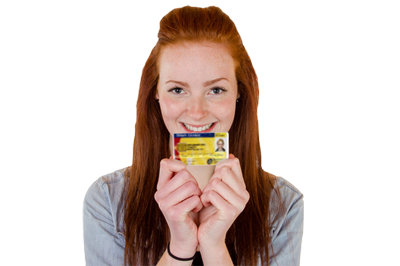 Want to know something cool? Life gets a whole lot better once you have your full drivers licence. You can stop begging for lifts off Mum & Dad. You'll be able to travel the world, pick up friends and hit the coast or skip the bus and drive straight to college. It might even help you get the attention of the special someone.
I bet your so excited you could burst but in all seriousness, learning to drive can not be taken lightly. We see it day in and day out. Young, inexperienced drivers dying on our New South Wales and Northwood roads in accidents that are avoidable. It's our job to make sure this doesn't happen to you.
So you're on the hunt for the best driving school in Sydney. You've seen all the lovely websites out there when you do searches like 'Driving Lessons Northwood' or 'Driving Schools in Sydney ' on Google. The big question is which driving school is right for you?
Let us dig a little bit deeper
Why you should choose RAC School of Motoring for your Northwood driving lessons
Super Affordablilty
The cost of driving lessons in one of the primary concerns we hear from all our students in Sydney . You asked and we listened which is why you can get your first driving lesson with us for just $40. Low cost high quality driving lessons Sydney residents love.
Learn to drive your way
Being young these days is hectic and tough. Want picking up from school? We can do that. Want dropping off at your Sydney home? No problem.
Professional Dual-controlled Vehicles
Whether you want to learn to drive in a manual or automatic car you know you're going to learn in a safe environment at RAC School of Motoring. That's because all our driving instructors conduct lessons in modern dual-controlled driving school vehicles.
No Stress Guaranteed
All our students describe our driving instructors as professional, friendly and calm natured. That means no shouting, no yelling and no stress. With our instructors you'll become a safe and competent driver... that's our guarantee.
Logbook Help
Good news... If you are over 25 years old you don't have to log 120 hours of supervised driving. Bad news... If you are under 25 then you do. Don't panic though. Book 10 driving lessons with us and it will be counted as 30 in you log book. That's a great head start towards getting those P's. You'll have those P's in no time!
Male and Female Instructors
We get requests all the time for male and female instructors. The good news is we have both male and female driving instructors all over Sydney . Give us a call today to book your lessons now.
Amazing Sydney Gift Ideas
There a few gifts your could give as life changing as learning to drive. And at RAC School of Motoring it only take 60 seconds. Just enter your details and a special message and we'll do the rest.
Pretest Driving Lessons Sydney
Training to pass the driving test is completely different than the process of learning to drive. Sitting the practical test, like sitting a school exam is all about preparation. Test day is like a performance. If you have learned all your lines and know what to expect from the examiner and apply all the safe driving techniques you have learned you will ace the test. And our Sydney pretest lessons can show you how.