The Best Driving Lessons Kobble Creek Has To Offer
RAC

School of Motoring will help you log those hours fast in Kobble Creek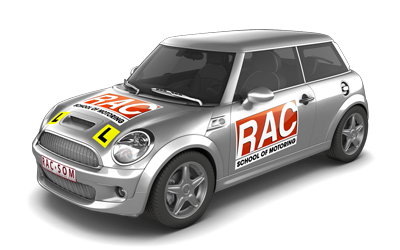 I bet you're just a sick of asking for lifts off the parents as they are giving them to you. Tired of missing out on getting that great job because it's too far away from Kobble Creek to travel? Well pass your driving test and you'll be free of all of these concerns.
The privilege of driving is a life changing but the utmost care and attention must be given throughout the process. More and more young people are dying on our Queensland roads and its our personal mission to do what we can to ensure you stay safe on our roads.
So here you are ready to start your driving lessons. You've seen all the lovely websites out there when you do searches like 'Driving Lessons Kobble Creek' or 'Driving Schools in North Brisbane' on Google. Making that important decision can be overwhelming.
Here are just a few things to consider
Here are some of the benefits of taking your Kobble Creek driving lessons with RAC School of Motoring
Cheapest Driving Lessons in Brisbane
The cost of driving lessons in one of the primary concerns we hear from all our students in North Brisbane. Well we want to help so for unemployed fulltime students we are offering that all important first driving lesson in North Brisbane for just a measly $40. Get your drving lessons with the driving school Kobble Creek students rate as the best and the cheapest.
Flexible Kobble Creek lesson locations
Being young these days is hectic and tough. Want picking up from school? We can do that. Want dropping off at your Kobble Creek home? No problem.
The Best Fleet in North Brisbane
Whether you want to learn to drive in a manual or automatic car you know you're going to learn in a safe environment at RAC School of Motoring. That's because all our driving instructors conduct lessons in modern dual-controlled driving school vehicles.
Calm, Friendly North Brisbane Instructors
We guarantee it... No stress and definitely no yelling. Driving Schools should provide a calm relaxed environment for you to learn to drive safely and at your own pace. And that is exactly our approach at RAC School of Motoring.
Logbook Help
Are you under 25? Then you'll need to log a minimum of 100 hours driving. You can rest easy though. Get a 30 hour jump start by booking a 10 hour driving lesson package with us. You'll have those P's in no time You'll have those P's in no time!
Male and Female Instructors
We have male and female instructors all over Brisbane ready to help you learn to drive safely, log those hours fast and pass the driving test first time.
Amazing North Brisbane Gift Ideas
There a few gifts your could give as life changing as learning to drive. And we make it easy. Just enter your details and a special message and we'll do the rest.
Pretest Driving Lessons Kobble Creek
Training to pass the driving test is completely different than the process of learning to drive. Passing the driving test in 80% preparation and 20% performance on the day. Test day is like a performance. If you have learned all your lines and know what to expect from the examiner and apply all the safe driving techniques you have learned you will ace the test. And our Brisbane pretest lessons can show you how.